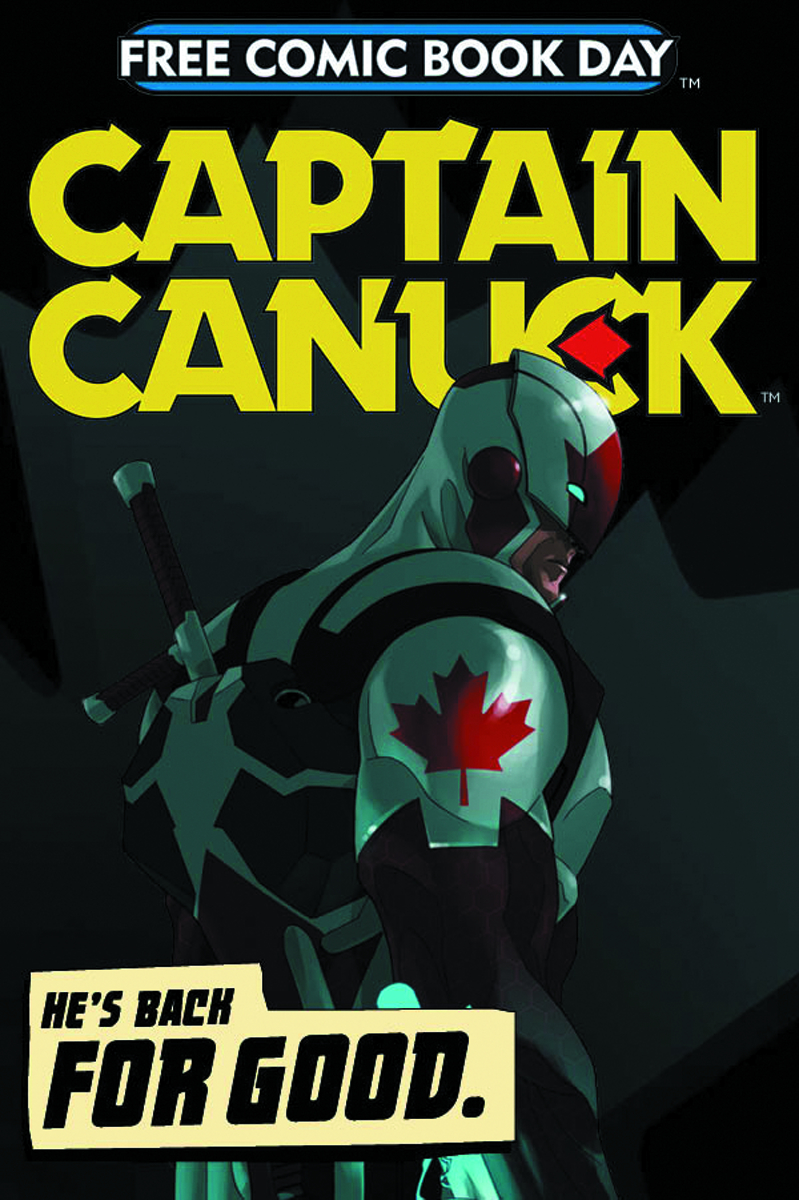 THERE WILL BE CANADIAN CONTENT AT THIS YEARS FREE COMIC BOOK DAY........
STARING CAPTAIN CANUCK!!!!....
The Captain has a long 35 year history, including several incarnations over the years.....
[TRANSLATION: Your DAD's Captain Canuck may not be YOUR Captain Canuck, or even your MOM's Cap!]
other Canadian heroes include...
--LINE UP begins @ 7:00am,--Activities begin @ 9:30am,
---Store Opens @ 10:00am,---FREE COMICS begin @ 10:30
Lots more ALL-AGES FUN also, ...so for more details check our
ARTIST & WRITERS, OTHERS.....If you wish to become a part of THIS EVENT [or any others of the may we do] please let us know] by phone...
...
...........